About
Us
THAICHEER PRESENTATION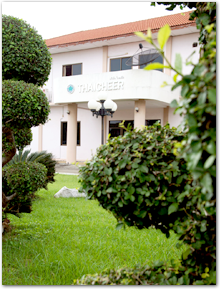 Thaicheer Powder Industry Co., Ltd. is established in 1995 to manufactures various parts used in automotive, motors, electrical power units, construction and many other branches of the industry. Mr.Lin Jui-Lung, the founder from Taiwan, chooses to set up the manufactory in Thailand. Thaicheer was well-known in high quality manufacturer and reasonable price.
Thaicheer has most up-to-date technology and equipment, reliable personnel, high quality raw materials and a quality control department that pushes among others technology production capacity along with the quality. Thaicheer emphasize the endurance and meticulous method.
In 2003, Thaicheer has acquired the ISO 9001:2000 certificate. Also, we was obtained ISO/TS 16949:2009 Certificate in 2011 and current update ISO 9001:2008. We are continuously increasing production capacity along with the quality to meet customer requirement which are high quality, wide application, reasonable price in competitive market and excellent service.